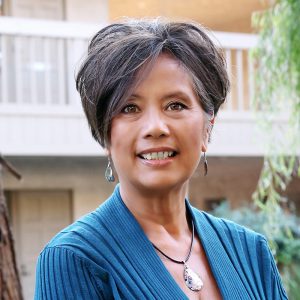 Administrative Assistant
Gina Harrison is likely the first voice you hear and the first person you see when you contact The Teresa Rhyne Law Group. Luckily, she's the nicest of all of us, too.
Gina has spent most of her professional life as an office administrator. She's worn many different hats, from Receptionist to Office Manager to Operations Coordinator, in various work environments, including an architectural/engineering firm, a life insurance office, and a private investigation firm, to name just a few.
Gina most recently spent several years working for a major confectionary company as a sales representative, but her heart longed to be back in an office environment. She also had a life-long goal to work in a law office, both of which she achieved when she accepted the Administrative Assistant position with the Teresa Rhyne Law Group in August 2019.
Gina was born in San Luis Obispo and raised in Pismo Beach, California. She now makes her home in Riverside with her husband, Jeff, their rescue cat, Oliver, and four zebra finches named Jay Z, Beyonce, Elizabeth, and Cromwell. She likes to read, cook, and swim, but her first love is watching and attending professional hockey games. She alternately roots for and shakes her fist at the Anaheim Ducks.