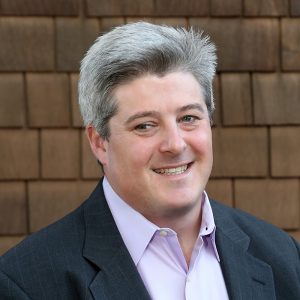 Business Manager
Chris Kern is the "wine guy" in the office. That's not an official title, but it's an important one.
Chris returned to the Teresa Rhyne Law Group in 2019 as Business Manager, the same position he held at the firm from its inception in 2008 until he left to open his own wine shop Chris Kern's Forgotten Grapes in 2011 (that's why he's the "wine guy.")
Between his stints with the firm, Chris was an entrepreneur in the wine world, first with Chris Kern's Forgotten Grapes, then with his online wine retail business PasosBestWines.com, and finally with WorldsBestWineClubs.com, which created privately-branded fundraising wine clubs for non-profit organizations all across the United States. Chris also continued to run his long-standing Forgotten Grapes wine club and was the General Manager of LXV Wines, an award-winning boutique winery in Paso Robles named the 7th best tasting room in the U.S. by USA Today.
Prior to his first stint at The Teresa Rhyne Law Group, Chris worked as an entertainment and media research consultant for such companies as Frank N. Magid Associates, ABC/Disney, MTV Networks, and Fandango, and as a freelance writer whose work was published on Fandango.com, Great Tastes magazine, La Cucina Italiana, Imbibe magazine, 951 magazine, the Orange County Register and the Riverside Press-Enterprise.
A native Californian, Chris was born in Newport Beach, graduated from Mater Dei High School in Santa Ana, CA and Princeton University in Princeton, NJ with a BA in Politics. He works primarily out of the Teresa Rhyne Law Group's Paso Robles office and in his free time hosts the drinking musical game show podcast "One Bourbon, One Chard, or One Beer". You're seeing a theme here, are you?